Weaver
Weaver is a Layer-7 Load Balancer with Dynamic Sharding Strategies. It is a modern HTTP reverse proxy with advanced features.
Features:
Sharding request based on headers/path/body fields
Emits Metrics on requests per route per backend
Dynamic configuring of different routes (No restarts!)
Is Fast
Supports multiple algorithms for sharding requests (consistent hashing, modulo, s2 etc)
Packaged as a single self contained binary
Logs on failures (Observability)
Installation
Build from source
git clone [email protected]:gojektech/weaver.git

Build to create weaver binary
make build

Binaries for various architectures
Download the binary for a release from: here
Architecture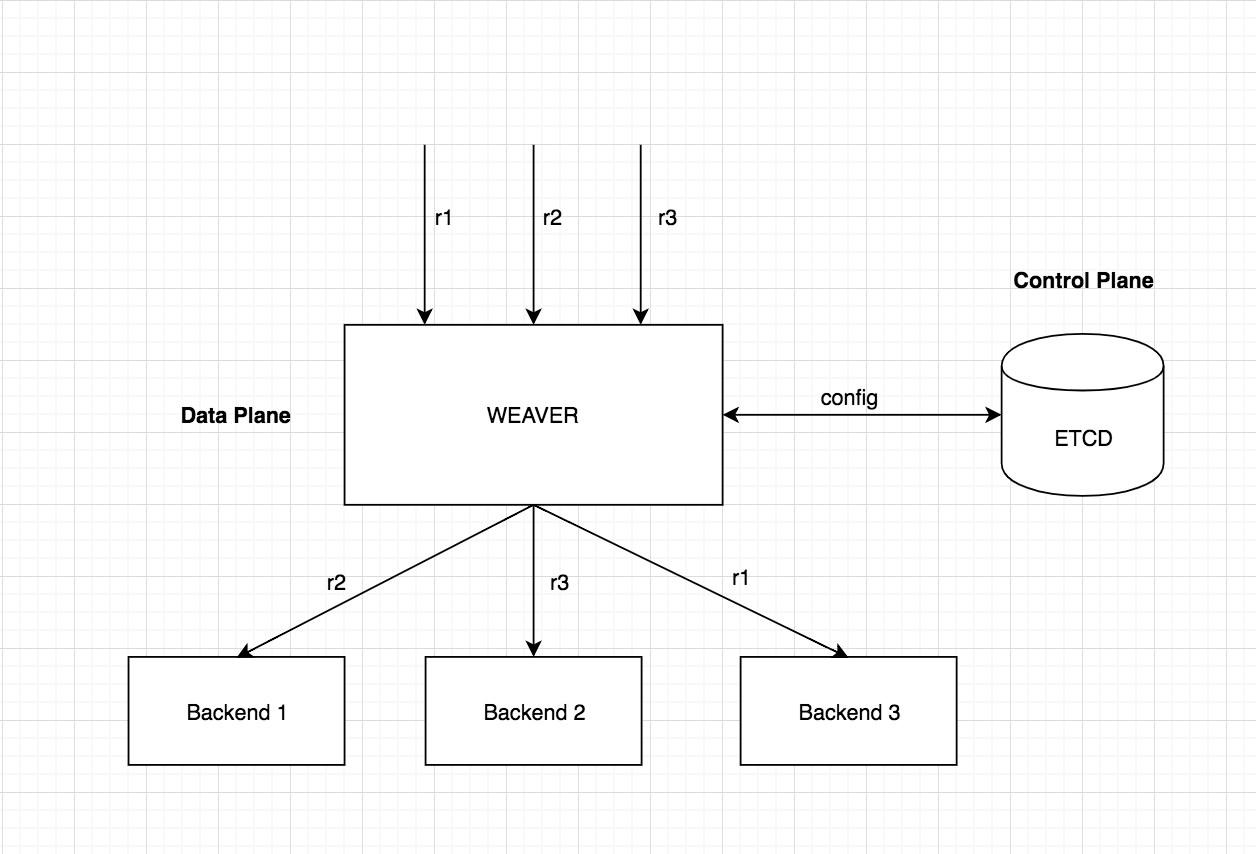 Weaver uses etcd as a control plane to match the incoming requests against a particular route config and shard the traffic to different backends based on some sharding strategy.
Weaver can be configured for different routes matching different paths with various sharding strategies through a simple route config named ACL.
The various sharding strategies supported by weaver are:
Consistent hashing (hashring)
Simple lookup based
Modulo
Prefix lookup
S2 based
Examples
We have examples defined to deploy it to kubernetes and using acls.
Configuration
Please note
As the famous saying goes, All Load balancers are proxies, but not every proxy is a load balancer, weaver currently does not support load balancing.
GitHub