Erda
Erda is an open-source platform created by Terminus to ensuring the development of microservice applications. It provides DevOps, microservice governance, and multi-cloud management capabilities. The multi-cloud architecture based on Kubernetes and application-centric DevOps and microservice governance can make the development, operation, monitoring, and problem diagnosis of complex business applications simpler and more efficient.
Erda is mainly composed of the following parts, they are
DevOps
Microservice Governance, include Application Performance Management, Monitoring, Log Analysis, API Gateway, etc.
Multi-cloud Management
Edge Computing
FastData Management
We will gradually open source the entire function according to the workload. The first to complete will be DevOps, multi-cloud management, followed by microservice governance, edge computing, etc. IT service is a function planned in the roadmap, and it has not yet started.
Erda's vision is "Build any application, Deploy anywhere, Monitor everything".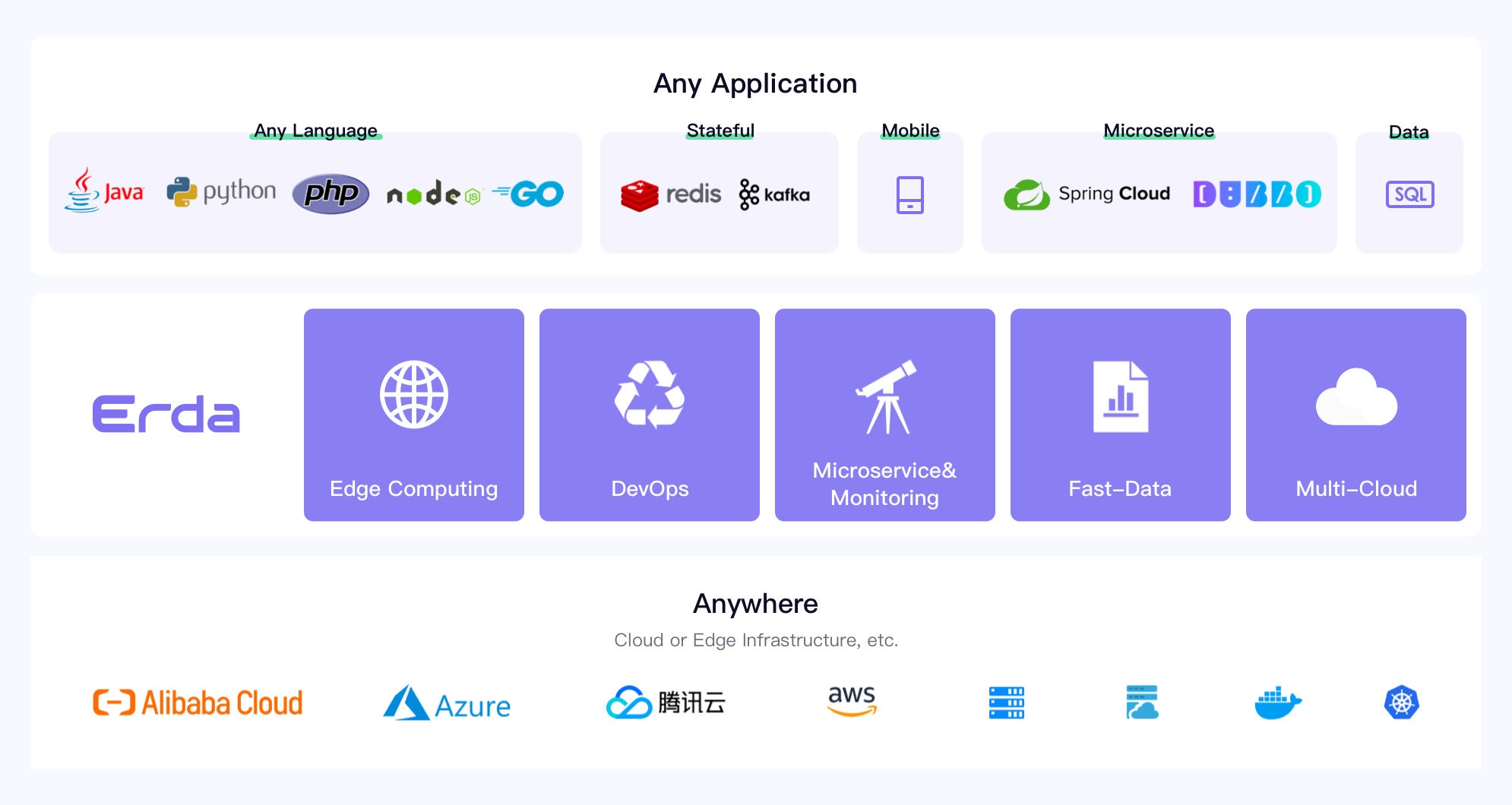 GitHub