Pyroscope
Continuous profiling platform — find bottlenecks in your code!
Pyroscope is an open source continuous profiling platform. It will help you:
Find bottlenecks in your code
Resolve issues with high CPU utilization
Understand the call tree of your application
Track changes over time
It is currently in active development and is a little rough around the edges. Give it a try and join our Slack — we'd love to get some feedback and/or help you get started.
Live Demo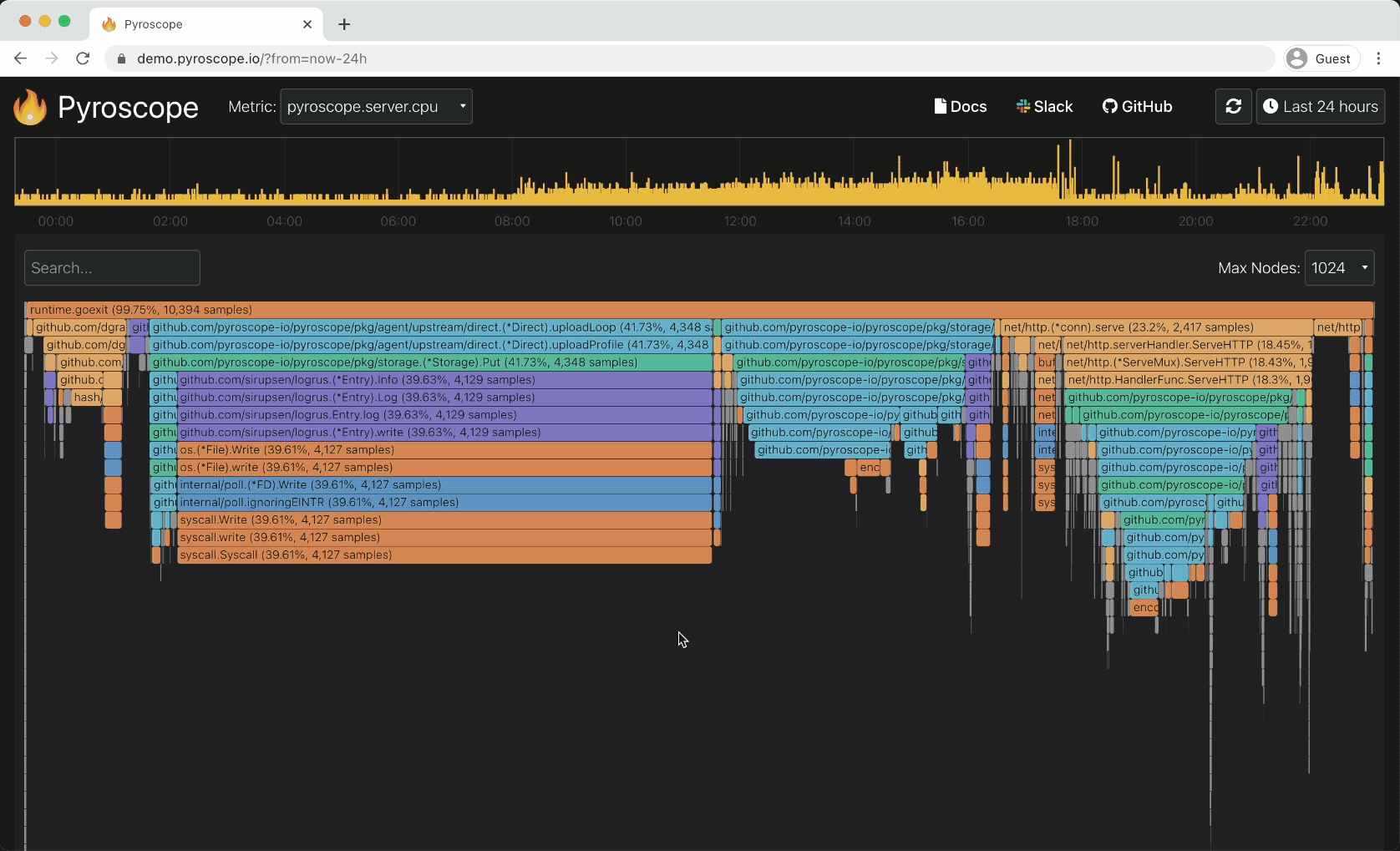 Features
Can store years of profiling data from multiple applications
You can look at years of data at a time or zoom in on specific events
Low CPU overhead
Efficient compression, low disk space requirements
Snappy UI
Documentation
Downloads
You can download the latest version of pyroscope for macOS, linux and Docker from our Downloads page.
Supported Integrations
[x] ruby
[x] python
[x] golang
[ ] linux eBPF (coming soon)
GitHub