CRYPTO CSV WRITER
Scrape historical cryptocurrency datasets for any given cryptocurrency- writes .csv(s) to current directory.
Scrapes 1 or more crypto-currency's daily historical data
Writes all data from 2013 to present
All available data from April 28th 2013 to the present day
will be added into the .csv file(s).



Multiple currencies may be passed as command-line arguments:

A .csv will be created for each currency in the current working directory.


Tested on Linux, but should run on Windows and Mac as well.
EXAMPLE USAGE:
  
go build cryptowriter.go
./cryptowriter bitcoin
./cryptowriter bitcoin ark litecoin ethereum
  

Available currencies:
  
"bitcoin", "litecoin", "ripple",
"ethereum", "bitcoin-cash", "reddcoin",
"stellar", "eos", "cardano", "monero",
"tron", "iota", "dash", "factom", "nem",
"neo", "ethereum-classic", "tezos",
"zcash", "bitcoin-gold", "ark", "vechain",
"ontology", "dogecoin", "decred", "qtum",
"lisk", "bytecoin", "bitcoin-diamond",
"bytecoin", "icon", "nano"
  

Example 1: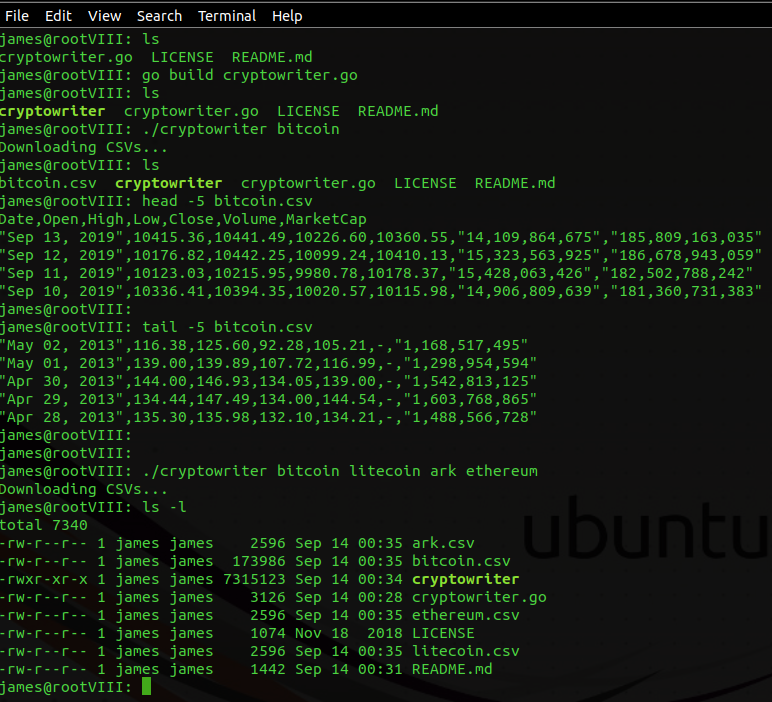 Example 2: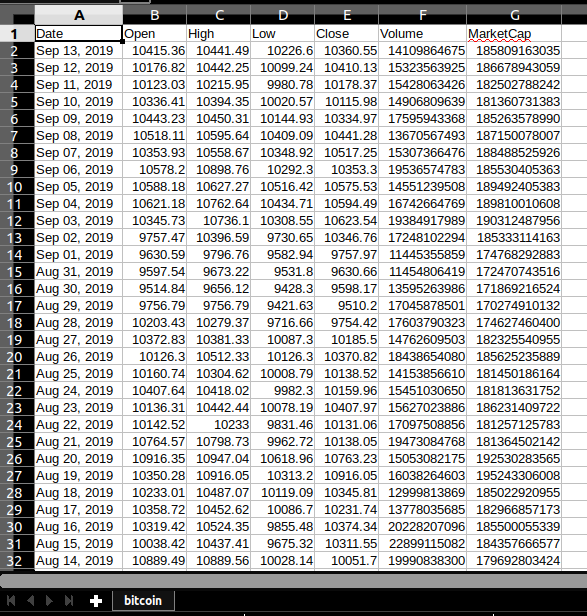 ---
GitHub