F1WebViewer-SelfHosted
Self-hosted reverse-proxy for F1 web viewer, includes a web server at port 13331.
Tutorial: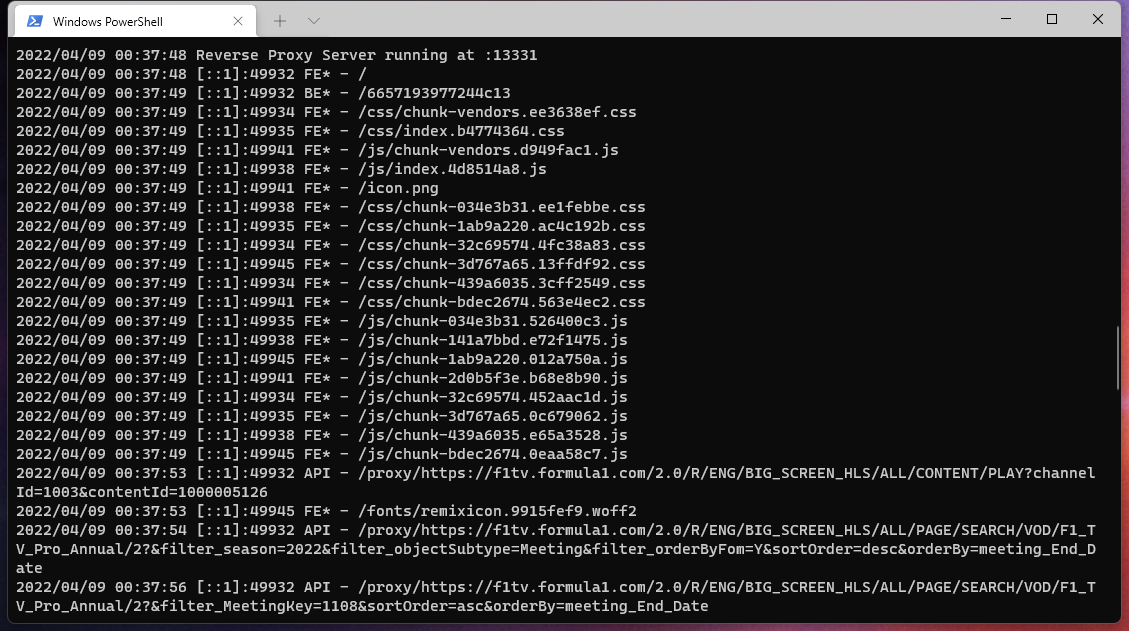 Download binary from https://github.com/iebb/F1WebViewer-SelfHosted/releases, or build your own, or just go run main.go
You can also run this proxy in your server, and use http://[server-ip]:13331/ to watch it. That might be useful if your home country doesn't have F1TV.
Extras:
Currently authentication and Reese84 Requests are routed through the public website as the solution might be immature.
GitHub