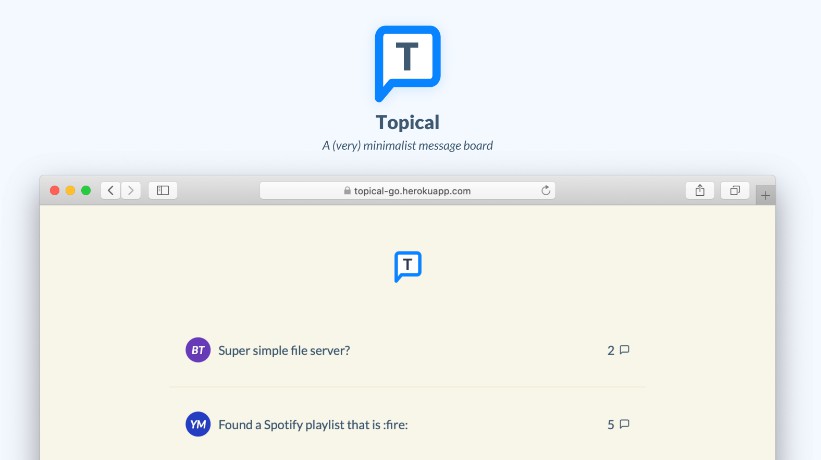 Topical is a (very) minimalist message board built with Golang.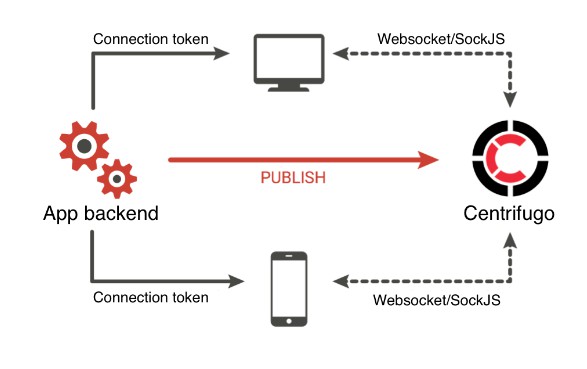 Centrifugo is a real-time messaging server. It's language-agnostic and can be used in conjunction with application backend written in any programming language.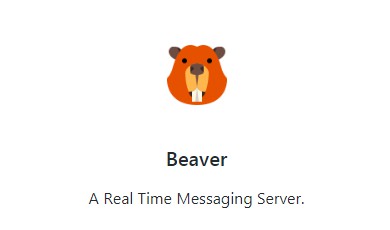 With beaver you can easily build scalable in-app notifications, realtime graphs, multiplayer games, chat applications, geotracking and more in web applications and mobile apps.